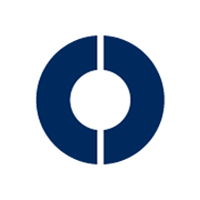 Lawyer Wealth Management (100%)
Schroder & Co Bank AG
Veröffentlicht
12.09.2022
Schroders, with headquarters in London, employs over 5500 talented people worldwide, operating in 37 different countries across Europe, the Americas, Asia, the Middle East and Africa, close to the markets in which we invest and close to our clients. Schroders has developed under stable ownership for over 200 years and long-term thinking governs our approach to investing, building client relationships and growing our business.
Schroders in Switzerland is a renowned Financial Institution with around 500 employees located in Zurich and Geneva. For our private clients we provide tailor made investment solutions and complementary financial services. On behalf of institutional and retail investors, financial institutions and high net worth clients from around the world, we invest in a broad range of asset classes across equities, fixed income, multi-asset and alternatives. We also specialize in providing high-quality private equity solutions to our clients.
To strengthen our Legal and Compliance team in Zurich we are looking for a flexible and reliable colleague as
Lawyer Wealth Management (100%)
Job specification
The legal function comprises amongst others legal advice and the assessment of compliance with any kind of laws, rules, and regulations in specific cases for both Wealth Management and Asset Management
Responsible for reviewing 3rd party agreements, client agreements and collective investment schemes for all internal departments/divisions within Wealth Management
Reviewing client transactions in private equity
Handling of daily legal issues e.g. assessment of client complaints, amendments of letters or forms, reviews of agreements, handling of legal assistance requests and the assessment of legal risks related to specific cases and or regulatory developments
Supports business and/or operations projects and takes a leading role in legal projects
Acts as the secretary to the board of directors of Schroder & Co Bank AG
Maintains a close relation and cooperation with the Head of Compliance of Schroder & Co Bank AG (SCOBAG) and Schroder Investment Management (Switzerland) AG (SIMSAG) who is responsible for the handling of compliance matters of both entities.
Reports into Head Legal SIMSAG and SCOBAG
Required profile
Legal education and admission to the Swiss bar, ideally combined with additional qualifications in specific financial or legal matters
At least 3+ years of experience in a Swiss bank or in a Swiss/International law firm with experience in banking/asset management related issues
Knowhow on collective investments and private equity would be a big plus
Excellent command of English and German (verbally an in writing), French a/o Spanish a big plus
Solution/target-focused and analytical skills while staying client-orientated
Strong computer skills, master Windows office tools (Outlook, Excel, Word, PowerPoint)
Efficient, resilient, well-structured/organized, diligent, proactive approach to work, strong communication skills
We offer an appealing job, a diverse and supportive working environment as well as modern employment conditions in an international, dynamic, and entrepreneurial business. If you like making an impact within a highly motivated team as well as flexible working, then apply online with your complete application. The office at Central is located only 5 minutes from Zurich main station (HB).
Schroder & Co Bank AG
Human Resources
Central 2, CH-8001 Zürich, Schweiz
Tel: +41 (0)44 250 11 11
www.schroders.com